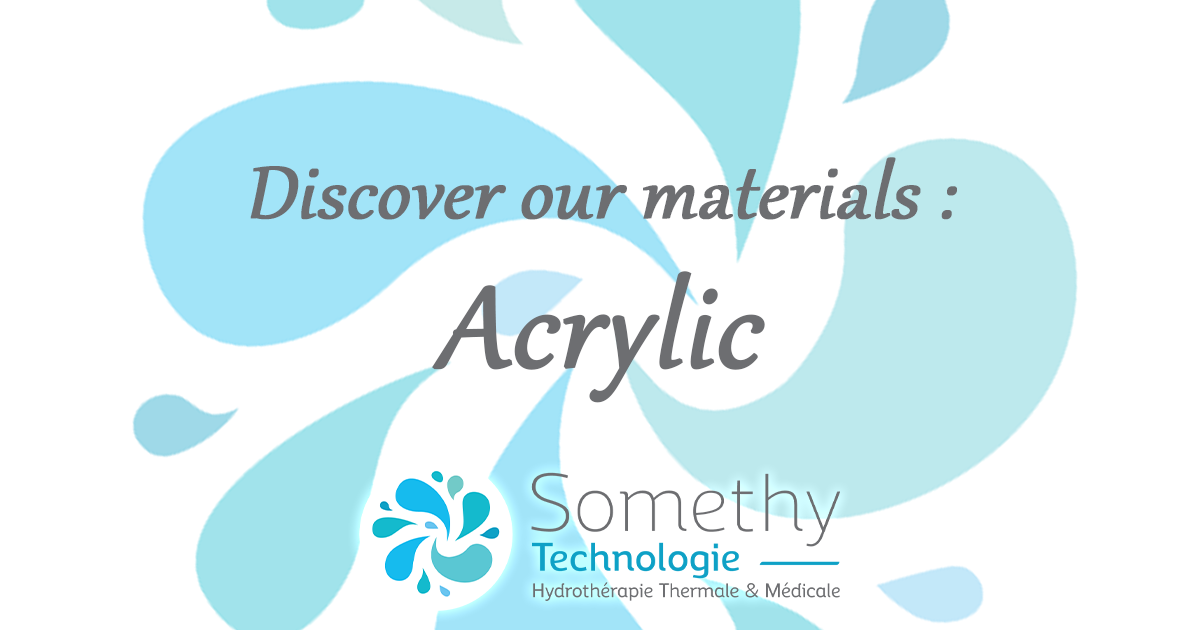 Here we are for a new article of our serie about the materials we use !
Today we will discuss about the main material of the hull of all our pools and baths : the acrylic.
Actually the word "acrylic" is a generic term to name a platstic polymer. We thermoform plates made of methyl methacrylate (MMA) reinforced with a PE foil.
Inter alia, this material :
has a great resistance to chemical substances (perfume, essential oil, cleaning product, aggressive water…),
has a closed structure, which does not present any pore, which prevent microorganisms from lodge and multiply in it,
is insensitive to temperature variations (no distortion = no leak),
is 100% recyclable.
In sum, this acrylic ensures the hygiene of the equipments by its simplicity of cleaning and its ultra-smooth surface. Which involve that our products are not covered with any coating because it is self sufficient to ensure a perfect hygiene.
Also, its thermoresistance ensure its longevity contrarily to liners, even reinforced, which loosen when they are heated and retract once cold.
Last, all its characteristics give several advantages for the hydrotherapy and thalassotherapy sector.
For example, this acrylic is used in several fields:
Architecture and construction,
Furniture and interior fittings,
Automotive and Transportation,
Visual communication and business layout,
Lighting,
Electronics,
Medicine, health and safety.
The following picture shows a massage table during its thermoforming.